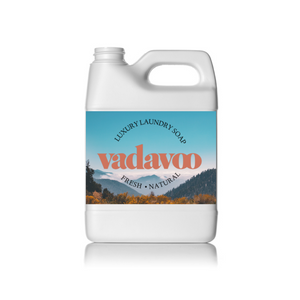 Sexy smells for the space you occupy. Vadavoo laundry wash is safe for the environment and your clothes. 
Directions: 
Front loaders use one ounce (1OZ). For top loaders use two ounces (2OZ). Please use caution. May need to adjust detergent based on load size & soiling.
Shake well before use.
For use in High Efficiency or Traditional machines. 32 oz yields approx. 16 loads.